RAVE Computer Begins Woman-Owned Status Certification, to Showcase Technology at I/ITSEC
STERLING HEIGHTS, Mich.–(BUSINESS WIRE)–RAVE Computer, a leader in the development of purpose-built compute solutions, today announced its intent to begin the official certification process to establish RAVE Computer as a Certified Woman-Owned Business. This announcement is being made at I/ITSEC 2021, the world's largest modeling, simulation and training event. The majority ownership of RAVE Computer was sold to Stacey Ferguson as part of the succession plan for RAVE to continue into the future as a small, privately-held corporation.
Established in 1988, RAVE Computer was co-founded by Rick Darter, a pioneer in the computer hardware integration industry. Rick will remain CEO of RAVE Computer.
"I am excited about the transition of my shares to Stacey Ferguson who has served as RAVE's President the last three years. It allows for the continuation of RAVE as a privately-held small business, and preserves our core values and team – whose commitment has been critical for our success over the last 33 years," said Rick Darter, CEO, RAVE Computer. "Stacey's extensive background in small business leadership, finance, operations and information security adds strength to RAVE's capabilities that will ultimately help our organization thrive as we move into the future."
Stacey joined RAVE Computer in 2018 and brings over 15 years of experience in strategy development and execution across all organizational areas yielding enhanced profit margins, process efficiencies, company growth and market expansion. Prior to joining RAVE Computer, Stacey was an owner and member of the executive leadership team for a privately held information security services firm in the Metro Detroit area. She leverages her experience and understanding of IT services and cybersecurity to support RAVE's future growth. Stacey studied at the University of Michigan and Oakland University, receiving degrees in Corporate Finance and Applied Technology in Business with honors.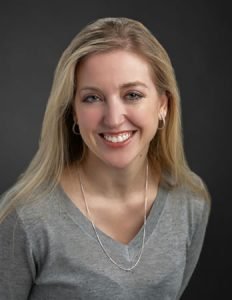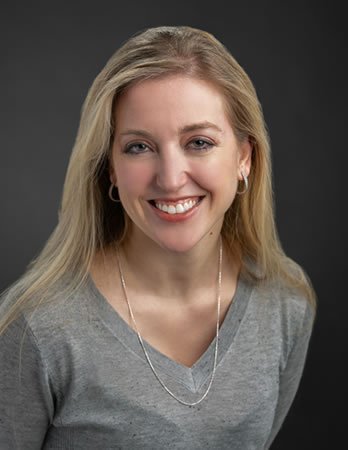 "It is an incredible honor to be chosen to continue the RAVE legacy that Rick started 33 plus years ago. It is a privilege to be part of such an amazing team that exemplifies the values of innovation, excellence, integrity, loyalty and service in providing optimized, purpose-built compute solutions for the training and simulation community. I'm excited about what the future holds and the innovations to come," said Stacey Ferguson, President, RAVE Computer. "I am eternally grateful to Rick for his continued leadership, and to the entire RAVE team, our clients and partners for their steadfast trust."
A Women-Owned Small Business Certification will allow RAVE to participate in set-aside contracts for designated industries and sectors in the North American Industry Classification System (NAICS), while also registering with multiple databases such as the Department of Defense's System for Award Management (SAM).
Stacey is one of three share owners of RAVE Computer. To learn more about RAVE's entire leadership team, visit https://www.rave.com/why-rave/#MeetOurTeam.
See RAVE Computer in Action at I/ITSEC 2021
RAVE Computer is exhibiting at I/ITSEC from November 29 through December 3 in booth 3018. RAVE Computer will showcase a real-time collaborative virtual battle simulation at I/ITSEC 2021. The showcased solution is the result of a collaboration between RAVE Computer, Kratos Defense & Security Solutions, Inc., Varjo, and Real-Time Innovations (RTI). It will feature RAVE's RenderBEAST compute, the Varjo XR-3 HMD, Kratos' immersive battle simulation content, and 5G communication technology by RTI.
Attendees can also personally experience RAVE Computer's innovative tri-screen compute in combination with Varjo's new Aero HMD. Register for personal demos in the RAVE Computer booth at: https://calendly.com/ravecomputer.
To learn more about RAVE's products and its full list of activities at I/ITSEC, visit https://www.rave.com/itsec.
Training at the Point of Need
For more than 30 years RAVE has been a trusted advisor to Federal Intelligence, Defense, and Commercial sectors delivering cutting-edge computer hardware solutions optimized for high-fidelity training and simulation experiences. RAVE Computer solutions mean customers have the flexibility to train in traditional physical simulators, or also use more portable approaches that leverage HMD technologies that deliver a realistic, immersive, VR/XR environment while saving up to 90% in training costs. RAVE has extensive experience in modifying systems to meet the environments in which they'll operate, enabling customers to train at the point of need and move complex training into a true-to-life immersive environment. RAVE's training and simulation offerings include hardware for image generators, battle master controllers, GPU intensive applications, after-action review, basic skills trainer, table-top trainer, instructor operator station, terrain database, authoring, recording, and content development.
About I/ITSEC
The Interservice/Industry Training, Simulation and Education Conference (I/ITSEC) is the world's largest modeling, simulation and training event. Held near the beginning of December in Orlando, Florida, USA, I/ITSEC consists of peer-reviewed paper presentations, tutorials, special events, professional workshops, a commercial exhibit hall, a serious games competition, and STEM events for teachers and secondary students. I/ITSEC is organized and sponsored by the National Training & Simulation Association (NTSA), which promotes international and interdisciplinary cooperation within the fields of modeling and simulation (M&S), training, education, analysis, and related disciplines at this annual meeting. The NTSA is an affiliate subsidiary of the National Defense Industrial Association (NDIA). Hence, I/ITSEC also emphasizes themes related to defense and security.
About RAVE Computer
For more than 30 years, RAVE Computer has specialized in computer integration, with experience in performance tuning and modifications of systems to meet the environments in which they'll operate. RAVE Computer's deep relationships with technology OEMs give them early access to the most cutting-edge technology components. They leverage this expertise to deliver a unique consultative experience for their clients. RAVE Computer is a trusted advisor to government agencies and global brands, helping to shape requirements on the front end to save costs and issues over the entire solution life cycle. They support customers with product selection, life-cycle management, decisions about performance, size, weight, power, acoustics, thermals, COTS ruggedization, and more. Whether customers require an off-the-shelf product, or custom-engineered solution, RAVE Computer explores the specific objectives and challenges for clients to identify the best balance computing solution.
To learn more, contact RAVE Computer at info@rave.com or call (800) 966-7283. RAVE Computer's engineers and account teams are looking forward to learning about its customers' vision and creating an optimized solution to power the possible. Stay connected to RAVE Computer's latest news, views and announcements by visiting http://www.rave.com/ and following RAVE Computer on LinkedIn at: https://www.linkedin.com/company/107260.