Integrated Computer Solutions
Providing industry-leading performance, energy efficiency, scalability, value, and support, RAVE Computer provides perfect hardware for a wide range of integrated computer solutions. Used by many small businesses as well as many of the world's biggest companies, RAVE offers a wide variety of form factors and features, making it perfect as a building block of a modern, scalable immersive technology stack. When it comes to immersive, desktops, portable workstations, ruggedized,  integration, or rackmount,  make RAVE your first choice in integrated computer solutions.
Companies that manufacture scanners (of luggage and humans), trainers and simulators, communications devices, digital signs, ion implanters, devices used for reconnaissance and surveillance, in-vehicle, and laboratory test and medical devices are among those that embed computers in their products to serve specific functions. Specialized products require tailored subsystems. And it's critical for these Embedded OEM and ISV companies to partner with a provider capable of delivering optimized solutions.
Uniquely positioned to serve the Embedded OEM and ISV space
RAVE has more than 30 years of experience in offering workstation and server alternatives to OEMs and ISVs, so that you don't have to settle for products that were designed for traditional data-center or desktop installations. We will listen and learn about your specific needs and environment to offer alternatives that will meet your fit, form, function, and performance requirements­­­­—while also keeping in mind your requirements for product lifecycle, consistency, and supply chain management.
Compatibility and power to spare for all advanced HMD's
Whisper quiet low decibel running even under full load
Integrated Computer Solutions
Below is a sample of the types of solutions that RAVE delivers. Please call us to for additional product options.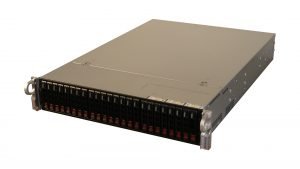 2U Rackmount Server RAVE proudly supports a variety of custom configurations utilizing NVIDIA and AMD GPUs.  Call today for your custom configuration powered by RAVE.
Read More »