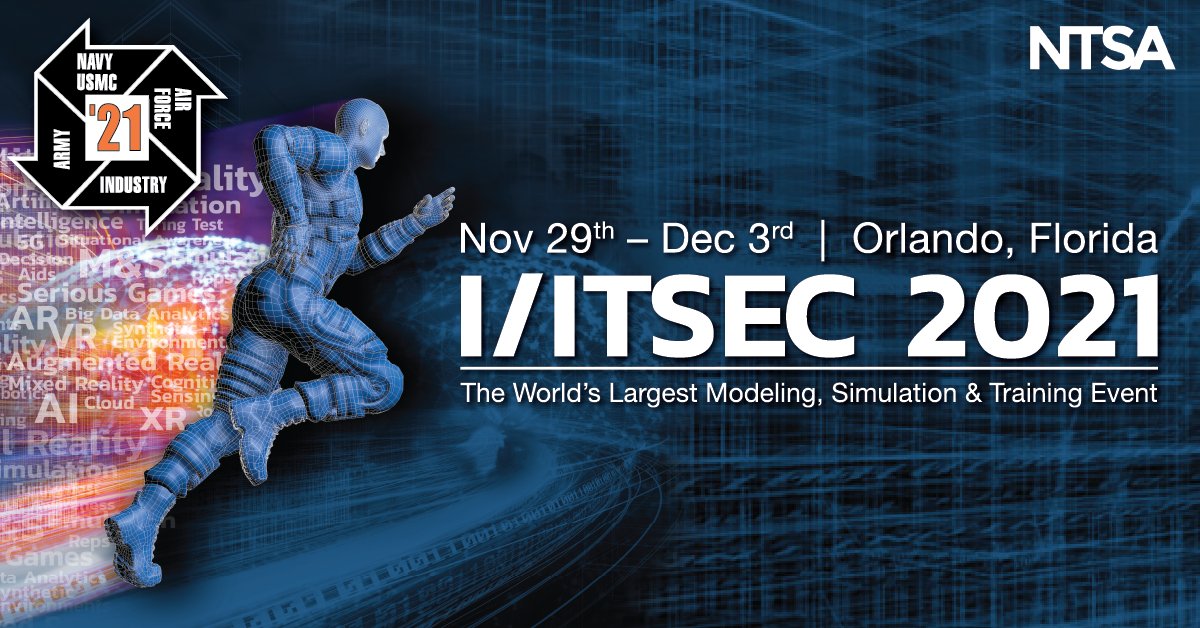 Purpose-Built Immersive Technology
During the exhibition, RAVE showcased multiple pieces of technology featuring RAVE's RenderBEAST compute with Varjo's XR-3 and Aero HMDs.
RAVE Computer Showcased Real-Time Collaborative Battle Simulation Over 5G at I/ITSEC, World's Largest Modeling, Simulation and Training Event
RAVE Computer, a leader in the development of purpose-built computing solutions, showcased a real-time collaborative virtual battle simulation at I/ITSEC 2021, the world's largest modeling, simulation and training event. The solution is the result of a collaboration between RAVE Computer, Kratos Defense & Security Solutions, Inc., Varjo, and Real-Time Innovations (RTI). It will feature RAVE's RenderBEAST compute, the Varjo XR-3 HMD, Kratos' immersive battle simulation content, and 5G communication technology by RTI.
I/ITSEC 2021: SSgy Matthew Reinitz, USAF Expeditionary Operations School, shares a testimonial about the RAVE Computer Real-Time Collaborative 5G Battle Simulation featuring RAVE RenderBEAST Compute.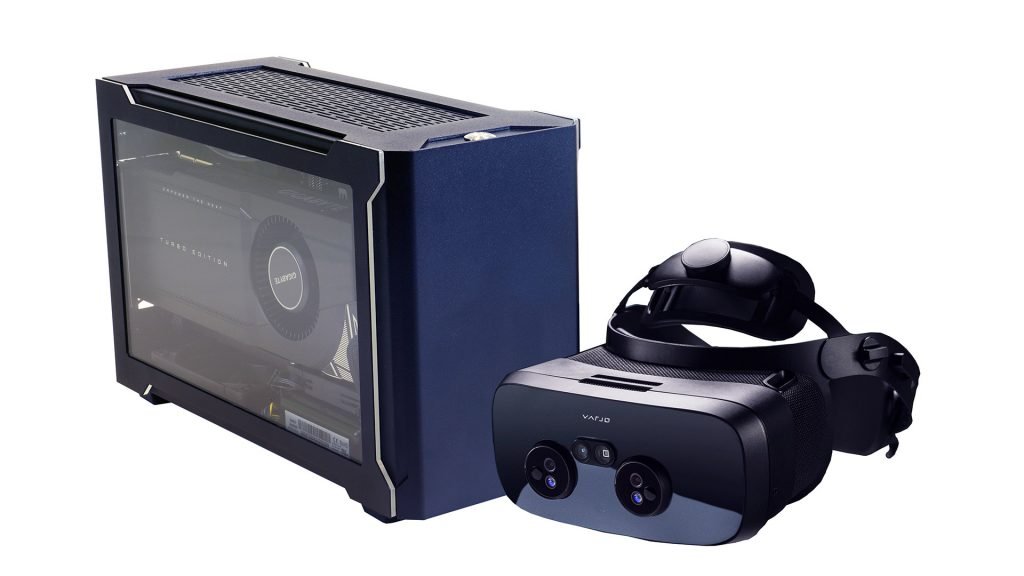 The demo shows an extended reality training solution for both individual and collective small arms training. The demo is linked to other booths using commercial 5G wireless networking. 
The Varjo XR-3 professional series headset provides the extended reality visual interface at high fidelity with a wide field of view. The RAVE Tower provides the compute powering both the image generation and associated computation. This gunnery training solution demonstrates the near term potential of a 5G wireless solution for collective training at a commercial cost point. The key difference is the integrated solution bringing optimization to all three critical components for maximum training value at lowest cost.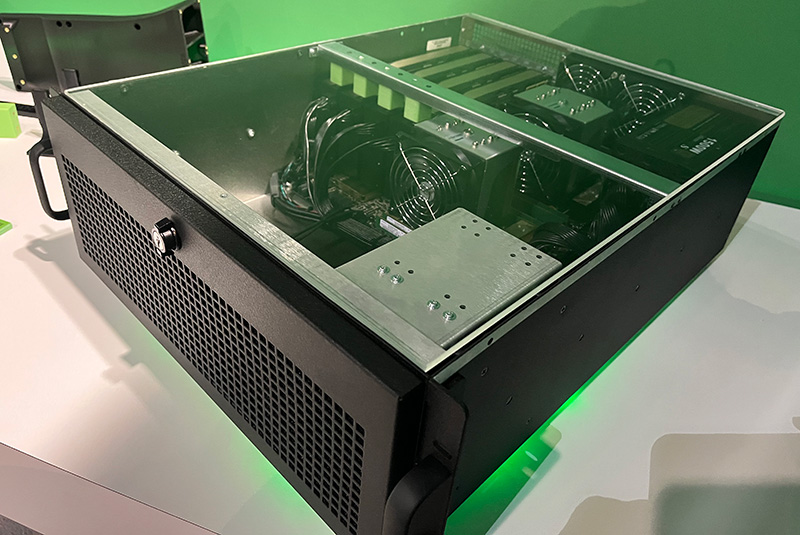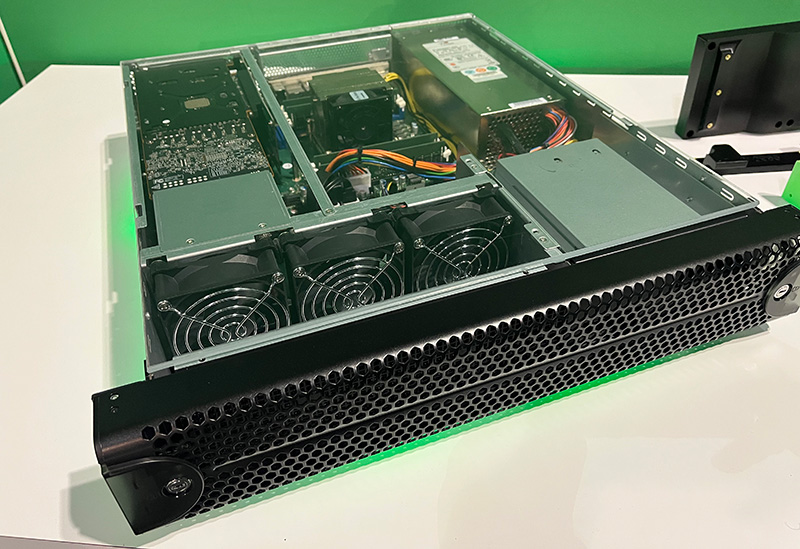 2U/4U Rackmount Image Generators
The display shows two sizes of our custom rack mount compute for image generation, 2U and 4U. The 4U is our custom USA made chassis in our efforts to support Buy American.  
The specific configuration is consistent with optimizing to the desired application, purpose built computing. Specific component types, locations and alternatives can be discussed, depending on desired application. 
Applications range across training systems, including  virtual seamanship trainers and Squad Virtual Trainers.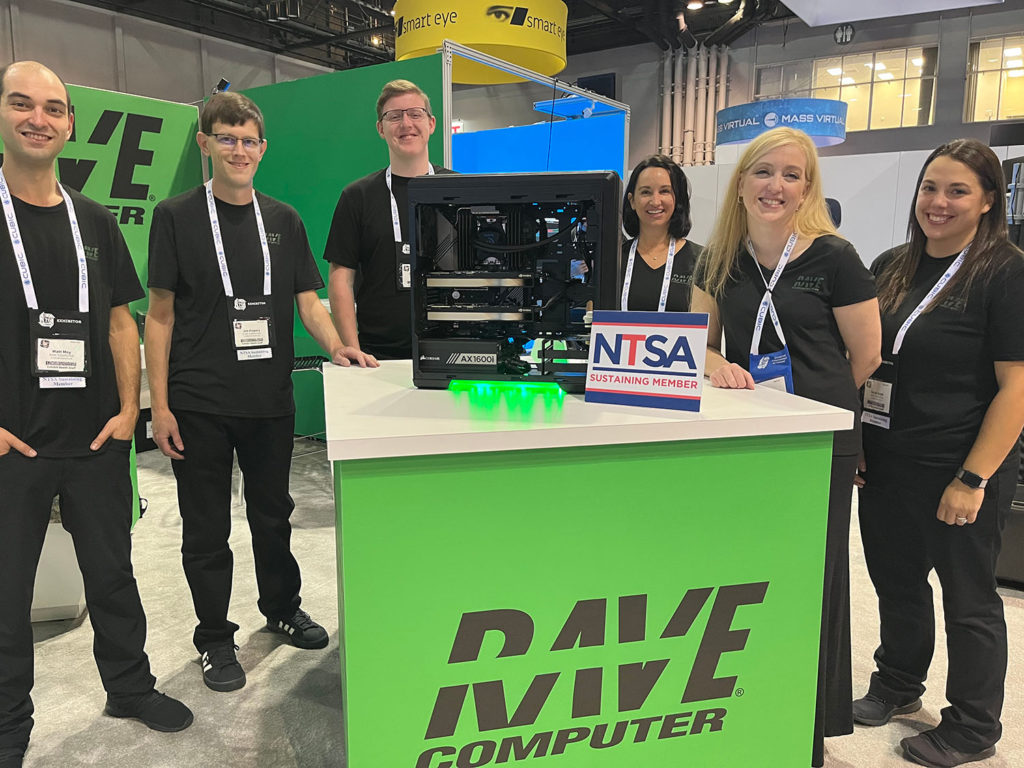 The display shows an evolving compute solution to accelerate the processing of recently collected imagery into the One World Terrain model 
Current work supports the Army STE Lab in Orlando
Rapid generation of current terrain for OWT representations, coupled with a relatively small form factor hardware solution,  can allow  improved training and mission rehearsal at the Point of Need. 
The demo shows a portable, virtual immersive training solution in a small form factor package 
Applications can range from mission rehearsal to maintenance training. 
The Varjo Aero professional series headset provides a 360 degree virtual view. The RAVE tri screen provides a wide screen view as well as the compute that drives the visual simulation. The demo uses Microsoft Flight Simulator software. 
The key difference for training is the industry leading Varjo headset fidelity and field of view for a professional series commercial headset…. coupled with the RAVE portable, small form factor three screen instructor interface and compute hardware. 
Training at the Point of Need
For more than 30 years RAVE has been a trusted advisor to Federal Intelligence, Defense, and Commercial sectors delivering cutting-edge computer hardware solutions optimized for high-fidelity training and simulation experiences. RAVE Computer solutions mean customers have the flexibility to train in traditional physical simulators, or also use more portable approaches that leverage HMD technologies that deliver a realistic, immersive, VR/XR environment while saving up to 90% in training costs. RAVE has extensive experience in modifying systems to meet the environments in which they'll operate, enabling customers to train at the point of need and move complex training into a true-to-life immersive environment. RAVE's training and simulation offerings include hardware for image generators, battle master controllers, GPU intensive applications, after-action review, basic skills trainer, table-top trainer, instructor operator station, terrain database, authoring, recording, and content development.
About I/ITSEC
The Interservice/Industry Training, Simulation and Education Conference (I/ITSEC) is the world's largest modeling, simulation and training event. Held near the beginning of December in Orlando, Florida, USA, I/ITSEC consists of peer-reviewed paper presentations, tutorials, special events, professional workshops, a commercial exhibit hall, a serious games competition, and STEM events for teachers and secondary students. I/ITSEC is organized and sponsored by the National Training & Simulation Association (NTSA), which promotes international and interdisciplinary cooperation within the fields of modeling and simulation (M&S), training, education, analysis, and related disciplines at this annual meeting. The NTSA is an affiliate subsidiary of the National Defense Industrial Association (NDIA). Hence, I/ITSEC also emphasizes themes related to defense and security.