Tech Tidbit | Long-Life Product Program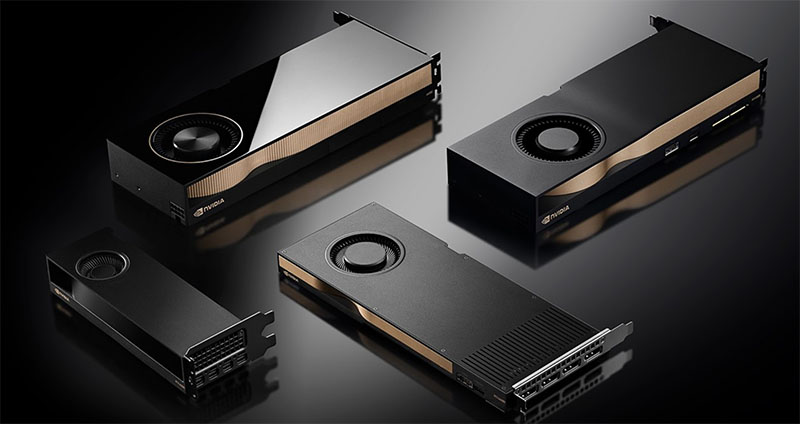 NVIDIA RTX™ products have always benefitted from NVIDIA's carefully controlled and implemented design, build and test criteria, extended product availability, and fully documented lifecycle notifications. The new Long-Life Product Program (LLP) takes NVIDIA's and PNY's joint professional graphics customer commitment to the next level by offering product availability for approximately eight years, starting from product launch, for select mission-critical NVIDIA RTX products deployed across enterprises or embedded in customer solutions.
Five additional years of critical security updates and bug fixes, plus five years of extended hardware availability, add up to peace of mind – for customers ranging from end-users to IT professionals and systems integrators or OEMs.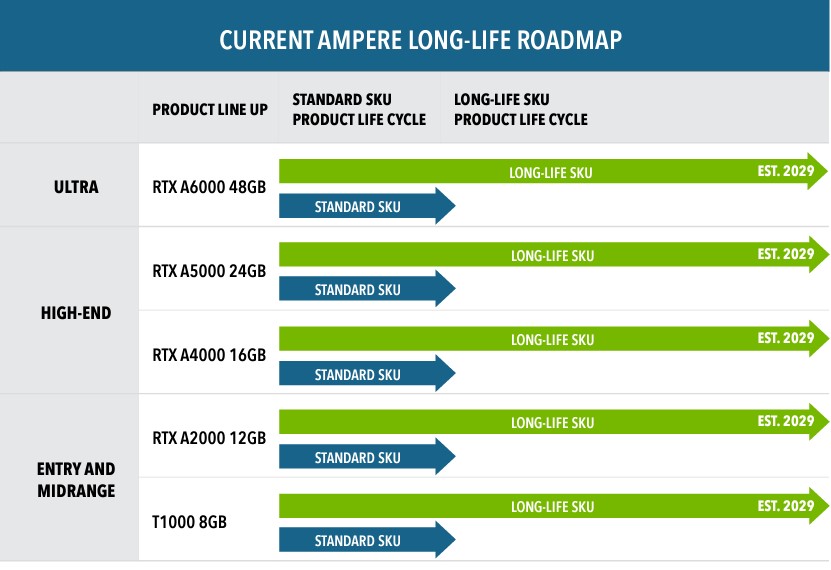 LONG-LIFE PRODUCT BENEFITS
NVIDIA Ampere Long-Life products (LLP) will be available for approximately 8 years after launch. For long-term deployments and design commitments this can be a decisive advantage.
LLP customers will receive critical driver security updates, and urgent bug fixes, for the life of the product.
LLP customers will receive hardware warranty support for 3 years after the last shipment of the product.
PRODUCTS ENROLLED IN THE LLP ARE SUBJECT TO:
IF THE LAST SUPPORTED MEMORY GOES EOL, CUSTOMERS WILL BE REQUIRED TO PROVIDE A BLANKET PO TO RESERVE MEMORY AND OTHER CRITICAL COMPONENTS THAT ARE OR WILL BE GOING EOL TO SUPPORT THEIR REMAINING LIFETIME DEMAND
NVIDIA RESPONSIBILITY FOR LONG-LIFE PRODUCTS
NVIDIA ensures the availability of products for agreed lifetime forecast
Secure GPU availability for lifetime quantity
Purchase memory for lifetime of product
Purchase any other key components to ensure availability
No significant hardware change which requires a PCN
Component yield loss
Component storage fees
Component management and overhead
Memory re-bake when required
Perform tests required prior to board builds to ensure components meet required quality
Continued 3-year Warranty starting from date of shipment
Keeping the manufacturing lines and test equipment available
Software driver maintenance
Any other necessary items required to ensure availability
CONTACT YOUR RAVE ACCOUNT MANAGER TO DETERMINE IF YOUR PRODUCT REQUIREMENTS QUALIFY FOR THE LLP.