Immersive Solutions: VR, AR, XR
Immersive technology is transforming how businesses operate and how consumers see the world. It takes virtual production to new heights. Makes training and simulation programs feel fully alive. And let engineers and product designers bend the laws of physics.
So why do so many immersive tech programs fail before they ever make it to market? Because it's not easy going from innovative daydreams to real-world deliverables. At RAVE, we've been there for every step of the VR/AR/XR evolution.
Innovative solutions for the most demanding industries
For more than 30 years we've been specializing in the science of the integration and optimization of computer hardware and software, based on what our clients are trying to achieve. With clients ranging from the defense industry to film studios, small OEM/ISVs, and the Fortune 500, we understand how and why environmental conditions affect computer performance and how to mitigate those issues. Because when you're creating an alternate reality, the smallest flaw can shatter the illusion. And when details matter that much, there's no room for compromise.
RAVE is the leading innovator of high-performance workstation PC's, VR hardware, rendering systems, and servers purpose-built for engineering, product design, architecture, media & entertainment, data science, training & simulation, and more. We are proud to have the highest level partnerships with an expansive list of component and HMD manufacturers including Intel, AMD, NVIDIA, PNY, Varjo, and HTC.
Supporting successful outcomes
Our team's expertise lies in balancing system characteristics, including acoustic output, frame rendering speed, image quality and accuracy, physical size, power draw, thermal management, reliability, and performance. We do this while paying acute attention to price, component availability and product lifecycle.
Our capabilities include program and product line management, hardware and software configuration and interface tools and processes, facility status tools and processes, and gap analysis performance.
Choosing the right hardware is critical. Let RAVE help you bring it to life.
RAVE can guide you in building your immersive programs from imagination to implementation. Our engineers and client care staff will thoroughly explore your specific objectives and challenges to identify the best-balanced solution.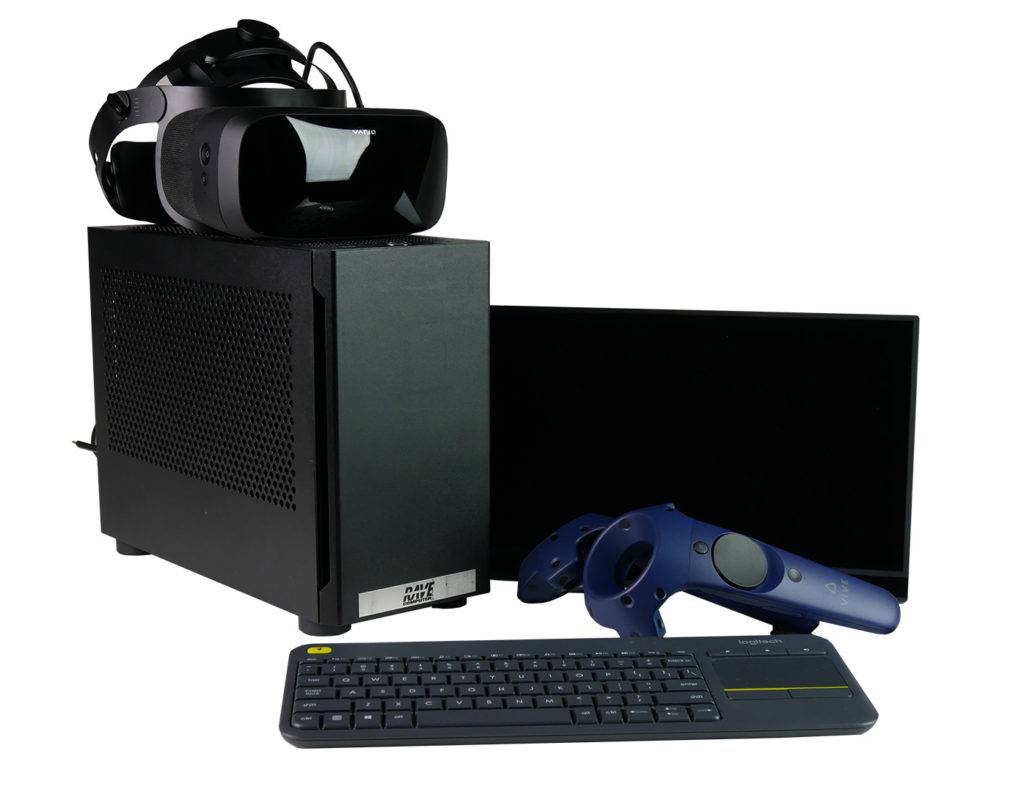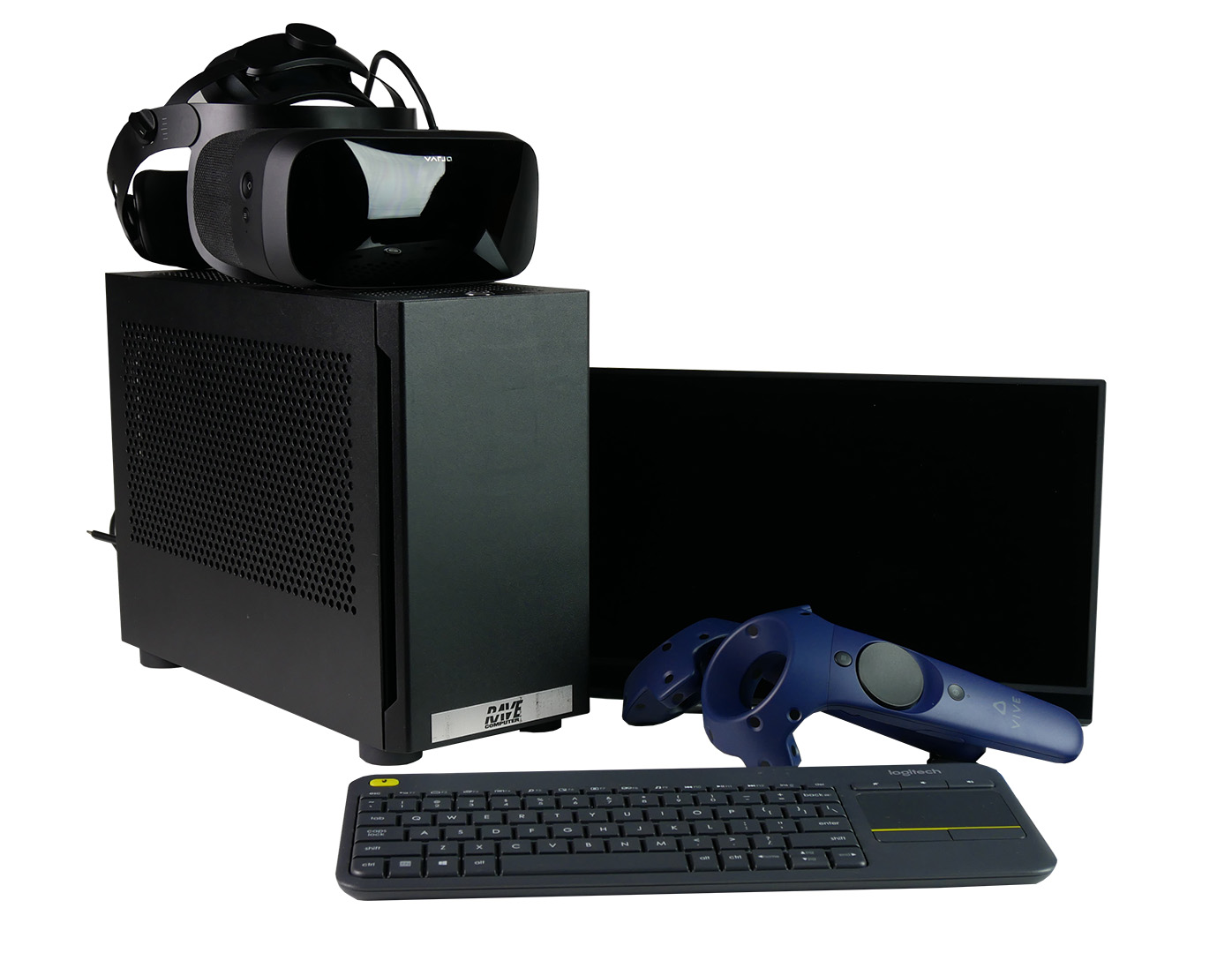 RenderBEAST-Varjo Bundled Solution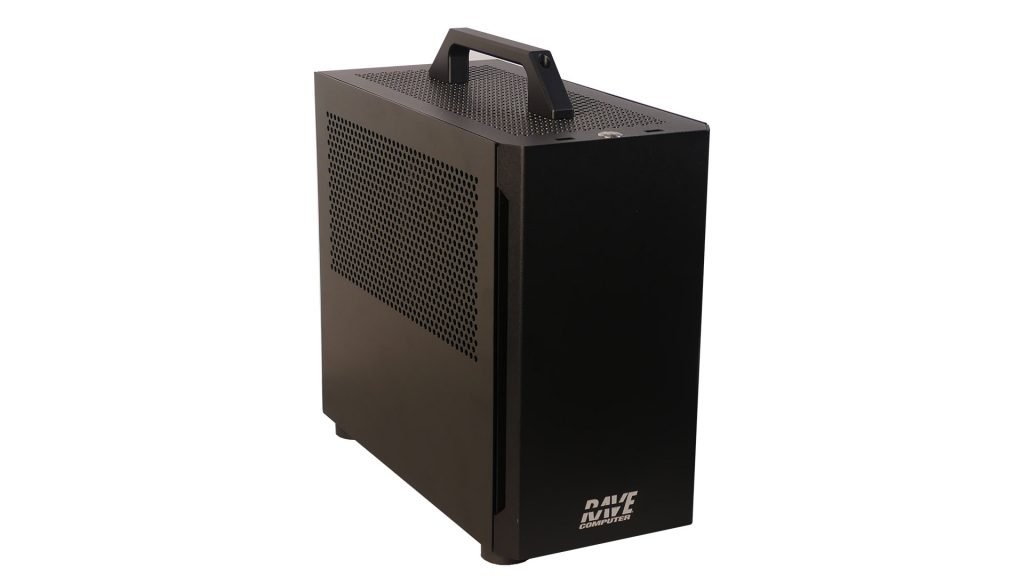 RenderBEAST with carrying handle case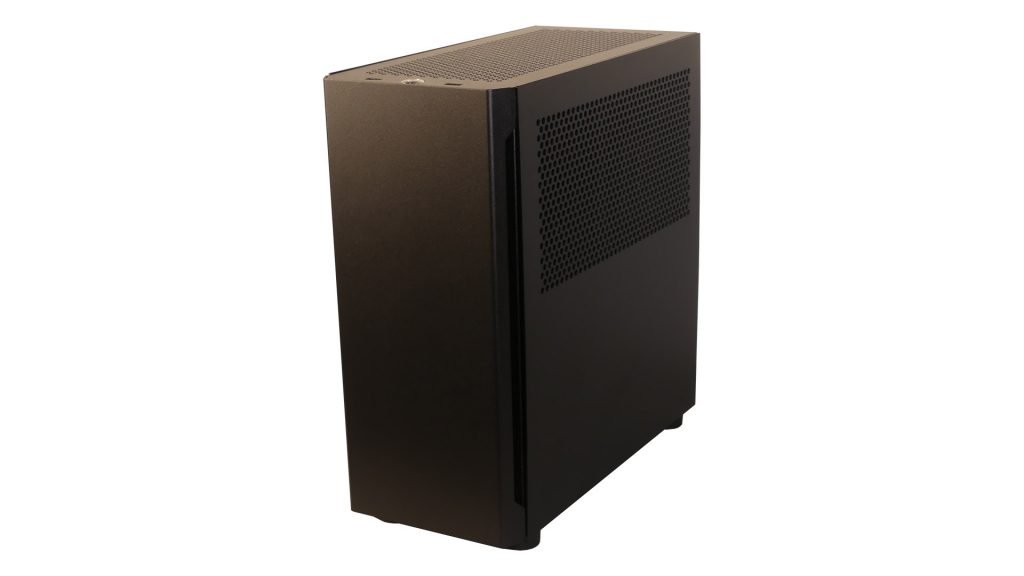 RenderBEAST Compute Tower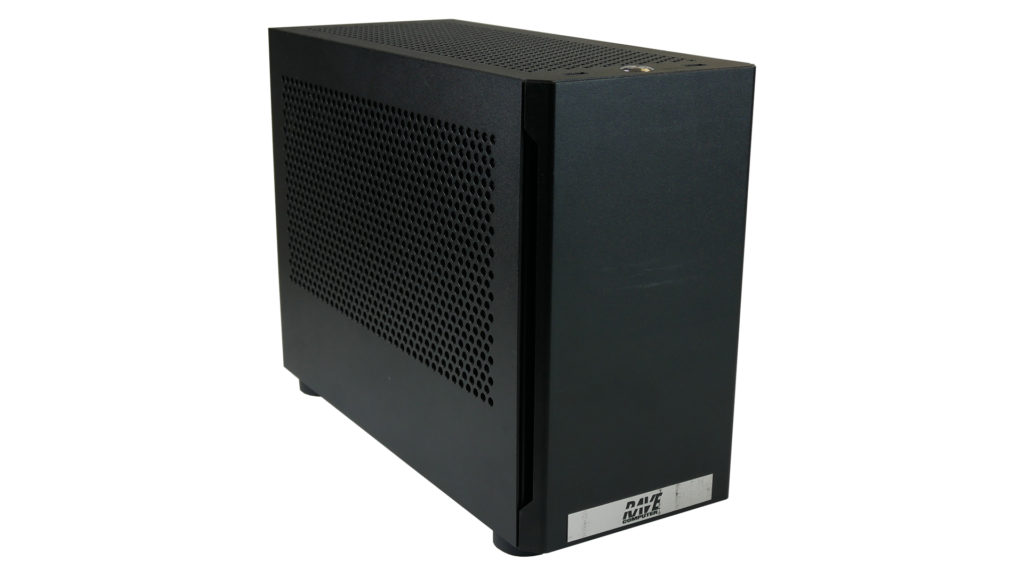 Delivering Real-Time Collaborative Battle Simulation Over 5G
RAVE proudly showcased a real-time collaborative virtual battle simulation at I/ITSEC 2021, the world's largest modeling, simulation and training event. The showcased solution is the result of a collaboration between RAVE Computer, Kratos Defense & Security Solutions, Inc., Varjo, and Real-Time Innovations (RTI). The demonstrations featured three participants, operating in individual booths, over a 5G cellular network in a multi-participant battlefield simulation.
At I/ITSEC, the participants were located in the same building. However, this solution allows soldiers to collaboratively participate in immersive training directly from wherever they are located around the world––not only breaking down geographic borders––but truly enabling training at the point of need.