Stay connected to the latest insights and news.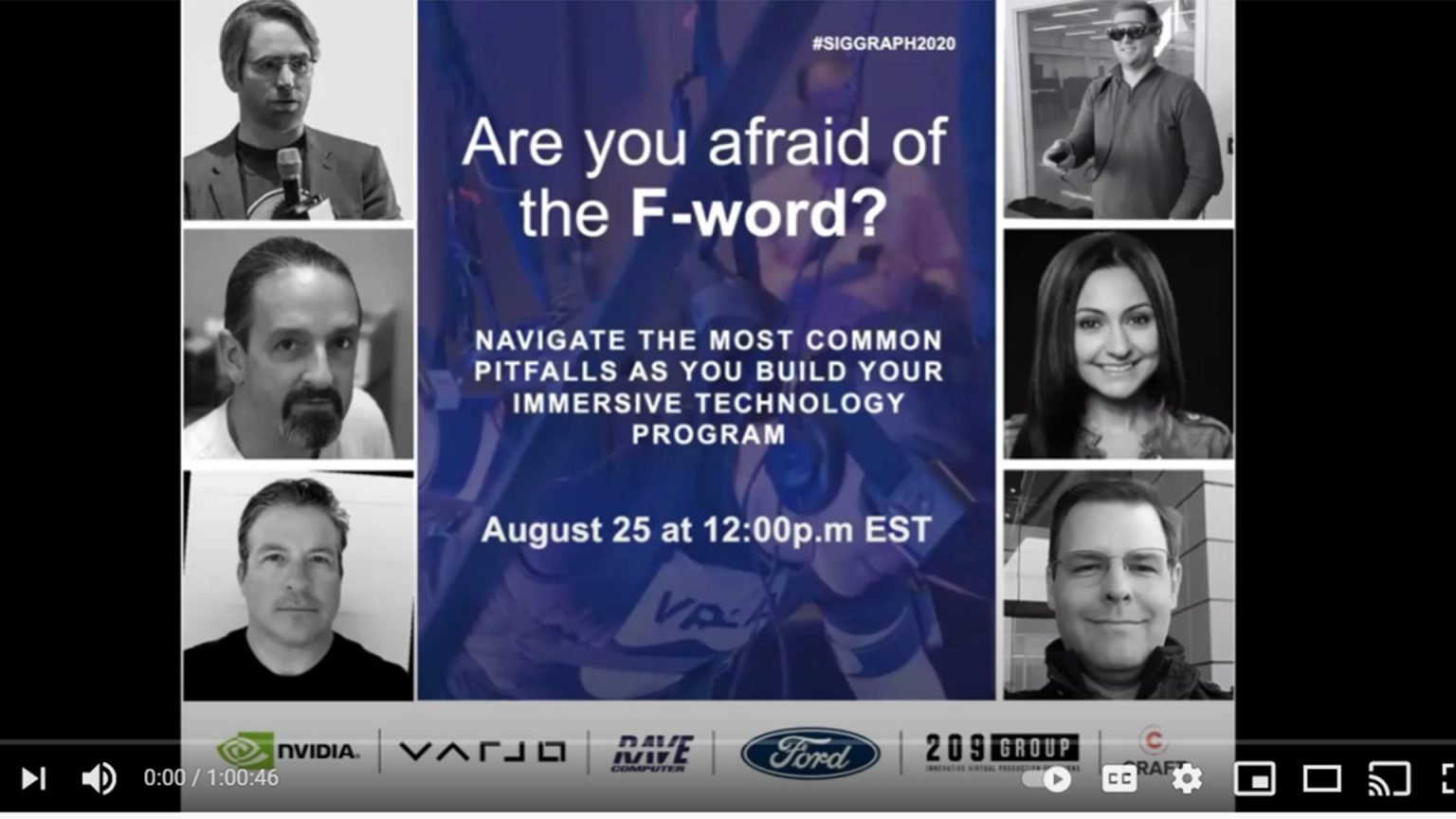 Video
Virtual Panel by RAVE Computer at SIGGRAPH 2020 Every innovation starts with a spark. A moment of brilliance that set the stage for our imaginations to run wild. To design. Invent. Create. Advance. Immersive technologies hold the power to bring that spark to life. But the path to innovation is fraught with deadlines, details, budgets, and blunders. Simply choosing the wrong headset model can derail the success of an entire immersive program. RAVE has discovered common patterns in immersive tech failures across industries and programs. We've also identified fundamental tenets that enable success. This virtual panel, that took place at SIGGRAPH 2020, aims to bring together industry peers in a highly collaborative thought leadership forum that openly and honestly discusses their unique paths to innovation through immersive technology, and the common pitfalls and failures that prevent organizations from realizing the technology's fullest potential. The goal is to leverage the insight of our panelists to help other innovation leaders as they begin their journeys to a building sustainable–and successful immersive programs. Programs that not only help us imagine the possible–but learn how make those possibilities a reality. Our Panelists • Ryan Oberholzer, VR/AR Developer and Component Prototyping Engineer, Ford Motor Company • John O'Neill, Sales and Solutions Engineer, Varjo Technologies • Tom Armbruster, Chief Strategy Officer, 209 GROUP • Karl Rosenberger, Director of Product Development, RAVE Computer • Rick Champagne, Global Industry Strategy and Marketing, Media and Entertainment, NVIDIA • Mona Ketterl, Technologist and Founder of CRAFT
Read More »
RAVE Computer has specialized in computer integration for over 30 years and collaborates with customers to deliver purpose-built computing solutions for some of the most complex environments in the world. Contact us with press inquiries at 1-800-966-7283 or info@rave.com.